Post by Muldowney on Jun 1, 2017 16:37:37 GMT
There's no work, start dates keep getting set back, guidelines aren't clear, the system is slow--isn't it all ZC's fault?
No, it's probably not ZC's fault. ZC is a hiring agency and they do what the contractor, in this case G, tells them. So it's G that controls who is hired and when, the workflow, interface glitch fixes, task instructions and the other technical aspects of our work. Here is input from two long time posters to give you some insight into the process: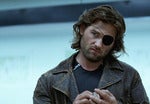 Still.. I agree... Zero Chaos shouldn't overhire.
ZC had a cost plus arrangement /contract. That is how these staffing deals work today. That means that G tells them how many people they want/need and ZC prices the contract (what G pays them monthly or quarterly) by calculating the per hire fee plus their add on costs (administrative fees , overhead and profit). G also controls the workflow and task assignments . ZC is just the administrative and paperwork middleman. If ZC over hired under this type of contract they would lose money. So again IF there was over hiring, which I am not sure is the case, it's on G who would have overestimated their needs as they they control both the sides of the work chain. Personally I don't think that's the issue. I think it's language driven, it's skill qualification driven, it's peak/non peak timing and sometimes it's just a systems backlog.